Partner sekce
Key 4 You

www.key4you.cz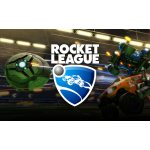 Hodnocení produktu: 96%96% (Perfektní)37 recenzí
sportovní, 3, 256 MB
Unikátní sportovní hra, která využívá fotbalová pravidla s tím rozdílem, že místo hráčů do míče kopou vozidla. Většina aut má při tom podobné vlastnosti a neposkytuje žádné...
Uložit ke srovnání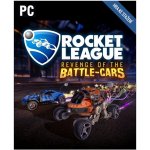 akční
Rozšiřte své možnosti üprav v Rocket League s balíkem Revenge of the Battle-Cars! Tento přídavek obsahuje: * 2 nové (ale klasické) Battle-cars, Scarab a Zippy * 6 unikátních...
Uložit ke srovnání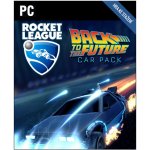 sportovní
Časová kontinuita byla narušena s datem 21. října! Budoucnost je již dnes! Oslavte jeden z nejočekávanějších dnů za posledních 30 let v Rocket League s oficiálním autem pro...
Uložit ke srovnání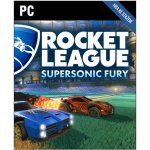 sportovní
Elektronická licence určená pro platformu Steam Tento DLC Pack Vám aktivuje: * 2 nová auta, Dominus a Takumi * 6 unikátní Decals(polep) pro každé nové auto (12 celkem) * 5...
Uložit ke srovnání
Vybírejte ve slovenské verzi Heureka.sk: Hry na PC