Hry pro PC Iridon Interactive
Partner sekce
Key 4 You

www.key4you.cz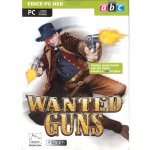 Hodnocení produktu: 71%71% (Velmi dobrý)3 recenze
akční, 8 MB
Díky kombinování akce z pohledu třetí osoby, jezdectví a zákeřných vražd s filmově akčním FPS módem při přepadávání vlaků je hra Wanted Guns (zasazená do Mexika a Divokého...
Uložit ke srovnání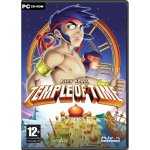 adventury, 7, 16 MB
Billy Blade and the Temple of Time je third-person akční arkáda od védské společnosti Iridion Interactive. Jedná se o titul, který hráče staví do role dobrodruha Billy Bladea,...
Uložit ke srovnání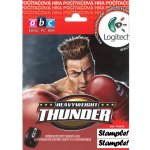 Hodnocení produktu: 53%53% (Průměrný)2 recenze
sportovní, 12, 16 MB
  Jste světový šampion v těžké váze - neporažený, nezpochybnitelný, nedotknutelný. Jste v pozici, kdy si na vás nikdo nic nedovolí. Tak se předveďte - pořádně se ohoďte, ukažte...
Uložit ke srovnání
Vybírejte ve slovenské verzi Heureka.sk: Hry na PC