Partner sekce
Key 4 You

www.key4you.cz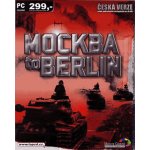 Hodnocení produktu: 88%88% (Perfektní)6 recenzí
strategie, 12, 64 MB
MOCKBA to BERLIN je pokračování úspěšných strategických her D-Day a 1944: Bitva v Ardenách. MOCKBA to BERLIN vás vtáhne na nejkrvavější bojiště druhé světové války. Připravte...
Uložit ke srovnání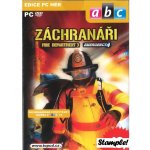 Hodnocení produktu: 84%84% (Perfektní)7 recenzí
strategie, 64 MB
Emergency 4Emergency 4 v sobě kombinuje návykovou real-timovou strategickou hru a skutečnou simulaci. Hráčovým úkolem je přesná koordinace záchranářských týmů, které musí...
Uložit ke srovnání
Vybírejte ve slovenské verzi Heureka.sk: Hry na PC