Partner sekce
Key 4 You

www.key4you.cz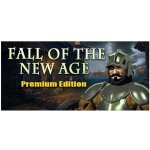 dobrodružné
Fall of the New Age Premium Edition je klasickým představitelem point and click adventur. Na svět se díváte z vlastních očí, přičemž pro pohyb a jakékoliv akce vám slouží...
Uložit ke srovnání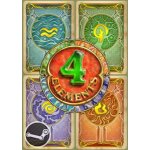 Hodnocení produktu: 100%100% (Perfektní)1 recenze
logické
Vyřešte mnohé hádanky a oddechové úkoly ve snaze objevit 4 ztracené pradávné knihy magie a kouzel. Playrix uvádí, kde musíte obnovit v zemi pořádek. Nejprve budete muset najít...
Uložit ke srovnání
Vybírejte ve slovenské verzi Heureka.sk: Hry na PC