Hry pro PC Ironhide Game Studio
Partner sekce
Key 4 You

www.key4you.cz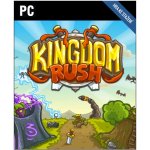 Hodnocení produktu: 85%85% (Perfektní)2 recenze
strategie, 12, 512 MB
Vaše království bylo napadeno. Braňte se proti hordám orků, trolů a zlých čarodějů. Vyzbrojeni budete mocným arzenálem válečníků a mágů. Stavějte věže a zabraňte přicházejícím...
Uložit ke srovnání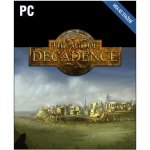 Hodnocení produktu: 100%100% (Perfektní)2 recenze
RPG
The Age of Decadence je isometrické tahové RPG z fantasy světa, ve kterém proběhla apokalypsa, a jehož trosky teď má jako kulisy pro své boje několik mocných. Hráč do něj...
Uložit ke srovnání
Vybírejte ve slovenské verzi Heureka.sk: Hry na PC