Hry pro PC Daybreak Game Company
Partner sekce
Key 4 You

www.key4you.cz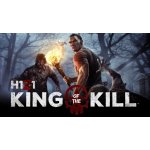 Hodnocení produktu: 90%90% (Perfektní)
akční, 18
Nenech se zabít. Rozpoutej vraždící peklo. Staň se králem zářezů! H1Z1: King of the Kill je velkolepá střílečka na život a na smrt, ve které záleží na každém okamži-ku. Ponoř...
Uložit ke srovnání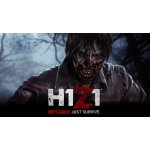 Hodnocení produktu: 40%40% (Špatný)1 recenze
akční
     Vstupte do světa, který je obsazen zombíky a lidmi kteří přežili od doby kdy virus H1Z1 unikl. Bojujte za svůj život proti nakaženým a proti brutalitě ostatních...
Uložit ke srovnání
Vybírejte ve slovenské verzi Heureka.sk: Hry na PC