Hry pro PC Big Fish Games
Partner sekce
Key 4 You

www.key4you.cz
strategie
Hero of the Kingdom - vydej se na nebezpečné putování a zachraň svého otce a království. Spolu s otcem jsi na vaší malé farmě žil poklidným životem. Jednoho slunečného dne se...
Uložit ke srovnání
akční, 7
Mystery in London: On the trail of Jack the Ripper Vaše dovolená v Londýně se promění ve vyšetřování z jednoho nejznámějších a nejzáhadnějších tajemstvích Londýna, ve kterých...
Uložit ke srovnání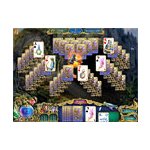 The Chronicles of Emerland: Solitaire - vydejte ze sebe jen to nejlepší a překonejte v nové vzrušující karetní hře s názvem The Chronicles of Emerland Solitaire temné síly. V...
Uložit ke srovnání
256 MB
Příběhy z království 2 - bylo nebylo, v jednom dalekém království panoval spravedlivý král Arnor. Měl nesmírně krásnou a chytrou dceru, princeznu Dalu. Vznešení páni z mnoha...
Uložit ke srovnání
adventury
Bookworm Adventures je název velmi pěkné hry, ve které budete mít za úkol pomoct roztomilému červíkovi skládat slovíčka z různých písmenek. Po každém složeném slovíčku budete...
Uložit ke srovnání
A long time ago, Scarlett farmed her land in an effort to feed her country"s soldiers and ensure the return of her beloved!
Uložit ke srovnání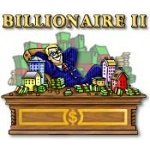 strategie
Billionaire 2 je obchodní a ekonomickou hrou, která se týká především vydělávání Dolarů. Hra vás zavede do Billionaire City, kde si můžete koupit pozemek a začít podnikat....
Uložit ke srovnání
Čínské císařství je v ohrožení. Ze severu jej bez přestání napadají hordy kočovných kmenů. Nápaditý a chytrý Kong Baotu se tedy chystá provést nemožné: postavit tisíce mil...
Uložit ke srovnání
Love Chronicles: The Spell - každou noc se princovi zdá sen o překrásné princezně. Neví, co ten sen znamená a rozhodne se, že se vydá na dobrodružnou cestu, aby zjistil pravdu....
Uložit ke srovnání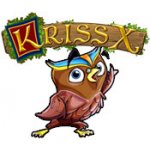 KrissX -přehazujte písmenka v řádku nebo sloupci křížovky a skládejte z nich anglická slova. Dobré na procvičení slovní zásoby. V této hře budete mít za úkol najít správné znění...
Uložit ke srovnání
Zábavná hra Interpol Train of Dr. Chaos ve které chce zlý génius Dr. Chaos přivést zkázu a zničit celý svět. Ukryj přísně tajná nebezpečná data před šíleným doktorem, který se...
Uložit ke srovnání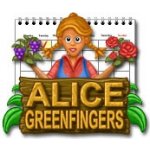 Alice Greenfingers  Vkroč do podnikání zahrádkářství s plody ze své zahrádky v této zajímavé simultární hře, kde stavíš a zdobíš si vlastní zahrádku květin, zvířat a zeleniny,...
Uložit ke srovnání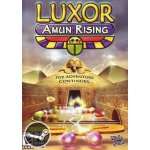 Hodnocení produktu: 97%97% (Perfektní)1 recenze
akční, 128 MB
Hra pro PC Luxor - Amun Rising:Vydejte se na pomoc starověkému Egyptu a pomozte mu od jisté zkázy. Celkem 88 nových úrovní pro vás bude rozhodně oříškem. Parádní grafika a...
Uložit ke srovnání
Vybírejte ve slovenské verzi Heureka.sk: Hry na PC