Partner sekce
Key 4 You

www.key4you.cz
bojové, 16, 8 MB
Dark Vampires: The Shadows of Dust. Jack Peters, tajemný lovec upírů, skrývá temné tajemnství. Nikdo jiný neumí přemoci své nepřátele s takovou ničivostí. Se svou skoro...
Uložit ke srovnání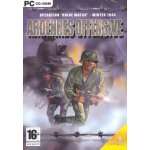 akční, 16
Ardennes Offensive - sobota, 16. prosince 1944, německé linie se připravují na poslední ofenzivu s názvem Rhine Watch. V roli amerického vojáka Cowella se budete muset dostat...
Uložit ke srovnání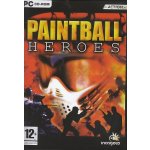 Paintball Heroes je založena na rostoucím sportu paintball, který je hrají milióny lidí po celém světě. Stejně jako v reálném paintballu, na vás ve hře čeká plno dobrodružství
Uložit ke srovnání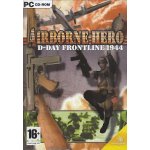 akční, 16, 16 MB
Airborne Hero D-Day Frontline 1944 - vžijete se do role spojeneckého pilota Petera Smitha, jehož letadlo bylo sestřeleno při operaci Overlord daleko za nepřátelskými hranicemi a...
Uložit ke srovnání
Vybírejte ve slovenské verzi Heureka.sk: Hry na PC