Hry pro PC Gambitious Digital Entertainme
Partner sekce
Key 4 You

www.key4you.cz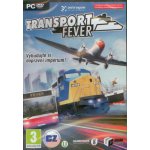 Hodnocení produktu: 88%88% (Perfektní)8 recenzí
simulátory, 3
Transport Fever je budovatelská hra zaměřená na celých 150 let dopravní historie. Hráči začínají v roce 1850 a snaží se vybudovat prosperující přepravní společnost. Coby...
Uložit ke srovnání
Hodnocení produktu: 76%76% (Velmi dobrý)9 recenzí
simulátory, 3
Jen málo hráčů nebude znát velmi oblíbený simulátor Transport Tycoon, který dokázal přinést hodiny zábavy pro každého strategického hráče. Pokud patříte také mezi fanoušky této...
Uložit ke srovnání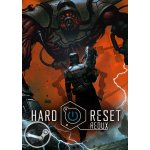 akční, 512 MB
The acclaimed First-Person Shooter returns fully upgraded, and more beautifully challenging than ever. Hard Reset Redux is a brand new version of the cyberpunk classic that...
Uložit ke srovnání
Vybírejte ve slovenské verzi Heureka.sk: Hry na PC